What is the Cisco Certified Network Professional (CCNP) Service Provider Certification?
Cisco's CCNP (Cisco Certified Network Professional) certification program is a global technological behemoth and the market leader in business networking solutions. Cisco awards these certifications to those who demonstrate proficiency in a range of networking disciplines.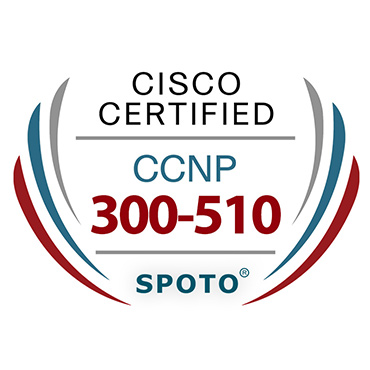 The CCNP service provider certificate is an example of this type of certificate. This is an advanced level certification that is generally, but not entirely, designed for network, field, and operational engineers with 3-5 years of experience working for a service provider. Certification holders are prepared to collaborate with operations and network people in businesses, make technical choices, and suggest network optimization strategies to design engineers.
How can I obtain a certificate as a CCNP service provider?
Cisco requires that applicants hold a valid CCNA SP or any valid CCIE certification prior to sitting for the CCNP SP exam. They must next pass each of the following tests in order to be certified:
Re-certification:
The CCNP Service Provider Certificate is valid for three years and may be renewed by completing repeated Cisco-required certification tests. Re-certification ensures that applicants are continually current with the newest advances in their area, ensuring that they remain relevant for an extended period of time.
Why is it necessary to obtain a CCNP service provider certification?
The service provider business is rapidly growing in terms of both the user base and technical progress. The service provider business requires skilled people with the necessary abilities to construct carrier-grade networks and provide service providers with an efficient and scalable infrastructure.
The CCNP service provider curriculum, in particular, educates students on cutting-edge technology and qualifies them to perform network engineer responsibilities in the workplace. Cisco certifications are highly recognized in the information technology sector because of their rigorous curriculum and Cisco's reputation as a reputable business.
Benefits of CCNP Service Provider Certification
The Cisco Certified Network Professional is a certification project designed to improve the performance and skills of job seekers. Do you want to be an expert in troubleshooting LAN and WAN network systems and various other activities? The "CCNP Service Provider" is for you only.
Skill development:
CCNP is trying to make someone a specialist in IT and networking workspaces. The certification will enable you to gain the skills to work for any technology company. At the same time, you will receive recognition for your skill. CCNP certification can give other people proof of your ability. This will expand your knowledge and tell you how you can be useful for different companies and organizations.
Promotion of working faculties:
The certification allows you to gain more skills in various types of networking and mobile technologies. Suppose you only know one or two technical activities, which are not enough in the modern world. People love multitasking. And when you take a course on a different topic, you will have more job opportunities.
Faster salary increases:
When you have the proper skills that your business owners demand the most, you will no doubt receive the most plaudits. The authorities will love to depend on you more than on other employees. And if you complete a task with a flawless finish and yield, there is a powerful opportunity to increase your paycheck. And if that's what you want, CCNP certification is key. Research and statistics say that CCNP certified candidates can earn more than 15% than the average employee. And this fact managed to attract more attention of applicants and employees.
Cisco Certification Exam 350-501
A great way to start preparing for the Cisco Certified Professional Networking Service Provider (SPCOR) is to start with a proper understanding of the role the curriculum and study guide plays in the Spoto 350-501 SPCOR dumps Certification Exam. This study guide is a tool to help you become familiar with Cisco and understand the essence of the Cisco CCNP Service Provider exam.